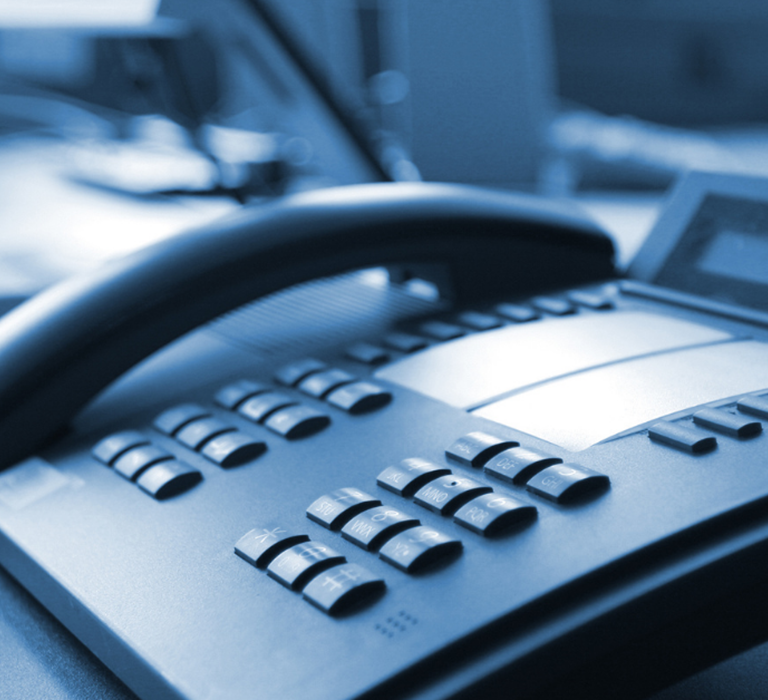 What is sip trunking?
Traditionally, businesses have entrusted the services of the Integrated Services Digital Network (ISDN) for their telecommunication requirements.
However, like many things in life, it turns out ISDN has a use-by date. Businesses looking to increase cost efficiency, scalability and flexibility are moving away from the outdated ISDN, opting instead for IP telephony.
What is IP telephony?
IP telephony refers to communications made using the internet, these can include phone calls, messaging, fax, etc. 
When describing to the technology used to make a voice call via the internet, this is specifically referred to as VoIP (voice over IP). SIP is one of the possible practises that can be used for VoIP communications.
What is meant by the term 'SIP trunking'?
To understand the basic mechanics of SIP trunking, it might be useful to understand what the term refers to. We'll start with SIP, this stands for Session Initiation Protocol, and essentially describes a process of making/ending data and voice exchanges over the internet.
The 'trunking' element is a term traditionally used to describe a bunch of lines that are shared amongst a group of users on the Public Switched Telephone Network (PSTN). Realistically, the term 'trunk' or 'trunking' shouldn't be used to describe SIP as there are no physical wires or connections. In this context 'trunking' refers to the virtual link between your PBX and the PSTN, the term has been widely adopted and accepted across the VoIP industry.
How does it work?
SIP trunks can connect an organization internally, as well as externally. As previously mentioned, these connections are made over the Internet or other data networks.
When a business switches to SIP trunks, most calls will never touch the PSTN at any point. This is because the SIP Trunking service is usually provided by an internet service provider (ISP). Unlike a traditional PSTN provider, the lines provided are not physical lines, but a virtual service provided via your internet connection. 
With ISDN gradually being phased out, SIP trunking allows businesses with an IP PBX to connect with the wider, external telecoms.
Should I get one?
As previously mentioned SIP trunks are crucial to any business that operates an IP PBX.
Sip trunking is also particularly beneficial for businesses with large call volumes, as they'll benefit from the cost efficiency and flexibility SIP provides. 
Things to consider
When assessing whether or not SIP trunking is right for your business, it is important you consider the following:
Internet connectivity – You might consider installing a dedicated internet line for your SIP trunk. This will separate your voice traffic from your data traffic, a separate VoIP connection will be the most reliable way to ensure the quality of your VoIP calls. If you wish to use your existing connectivity then we highly recommend that a Quality of Services is placed on the line to prioritise and Voice traffic.
PBX compatibility – Before upgrading to a SIP trunk you might want to check the compatibility with your existing PBX hardware.
Minutes – Providers will likely offer you a variety of tariffs that differ in the number of 'minutes.' Assess the number of minutes your business make on a monthly basis to make an informed decision.
Numbers – When upgrading to SIP, you will be in an opportune position to add new phone numbers. This could be particularly beneficial if you are currently hiring and anticipate an increase in staff.
Porting – You'll likely have existing business telephone numbers, porting is essential in transferring these numbers to your new provider. It is vital you consider time limitations of porting, whilst SIP installations are usually quite quick, porting times can vary depending on your current lines and numbers.
Benefits of SIP trunking
We've discussed the cost efficient, scalable and flexible benefits SIP trunking has to offer, however, this telecommunication protocol also offers businesses the following benefits:
Decreased line rental and call charges – Remember us informing you of SIP's cost-efficient appeal? That's because line rental and call charges being significantly less. This is largely due to competition driving down call rates and the elimination of manual handsets.
Scalability – SIP trunking removes the need for manual handsets and phone lines. This allows businesses to move premises and keep their phone number. Businesses are also able to easily increase their staff levels without the worry of increased equipment/handsets.
Flexibility – As you're now aware, SIP trunking only requires a solid internet connection to initiate telecommunications. This allows businesses to accommodate flexible working as employees can work remotely from home, as their business telephone remains accessible.
Integrated communications -   Switching to SIP means your calls, texts, emails and more can be linked together as one unified solution.
Upgrading to SIP
If you're considering upgrading your business' telephony to SIP, Trilan IT can help. Our team of expert engineers can supply and install a SIP trunking solution designed around you.
For more information on SIP trunks and how they can help you, contact a friendly engineer today by calling 01647 231240 or submit a form.